Description
Keeping your comfort in mind, the S2 Booster V helps you enjoy the an easy construction benefiting for the adequate speed and range most suitable for your needs.
INTRODUCING THE BEST LIGHTWEIGHT ELECTRIC SCOOTERS!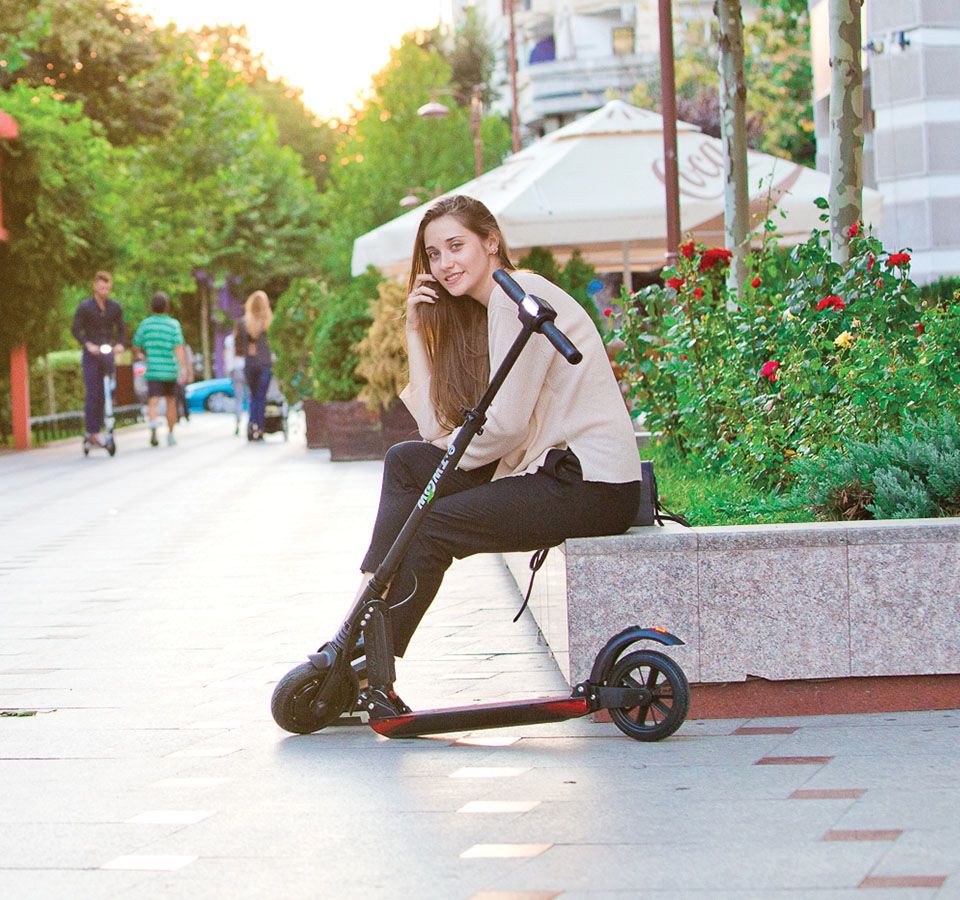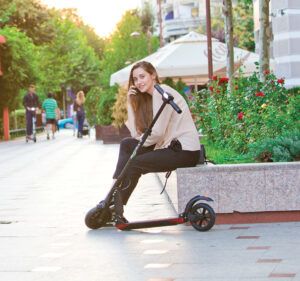 Features

Available colours

White, Black, Gray

Range

up to 40 km or 25 mi

(speed: 20 kmph or 12 miph, load: 70 kg, wind speed: under 10 kmph or 6 mph)

Max Speed

36 kmph or 22mph

*The maximum speed is influenced by the load, the road conditions and environmental factors.

Slope climb ability

20 degree slope

Motor output max. power

500 W nominal power

Battery

36 V, 10.5 Ah, Li-Ion, Samsung Cells

35E

Charger

42 V, 3 A

Energy consumption

6.15 – 7.7 Wh/km

Total weight

11.8 kg

Max Load

110 kg
KERS TECHNOLOGY
E-TWOW has implemented the Formula 1 KERS technology on the scooter, so that it could reduce the energy consumption and increase the scooter's autonomy by up to 40% by simply pressing the magnetic brake.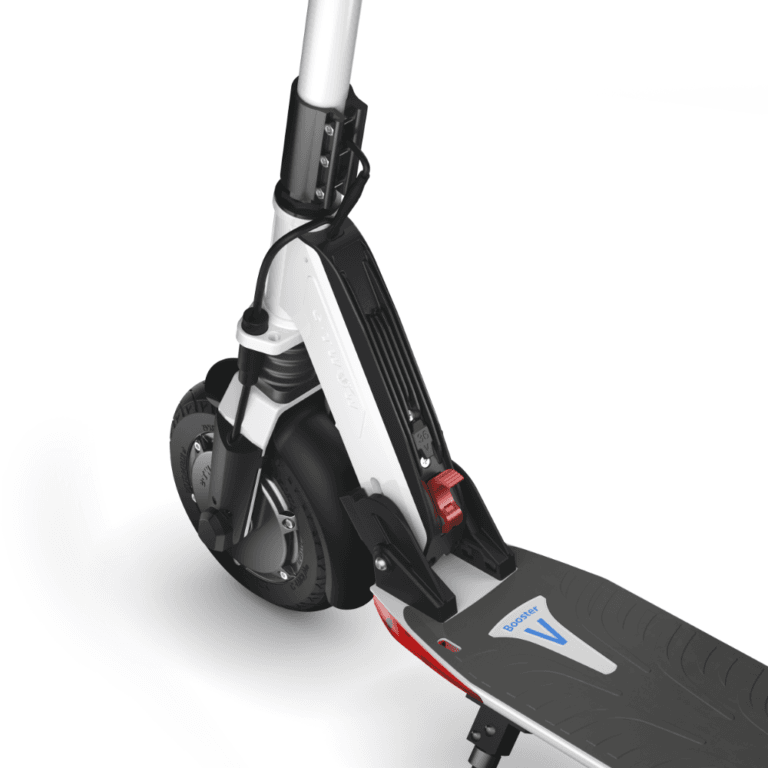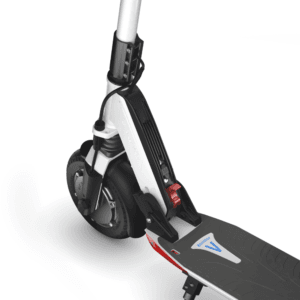 AIRLESS TYRES
Patented polyurethane airless tires, coated with rubber composite and outfitted with improved treads, are enhancing the performance in wet road.
The main advantage of airless tires is that they cannot go flat, resulting in a savings, due to the fact that airless tires will need to be replaced less often. The vehicles outfitted with airless tires are able to carry more weight and engage in more rugged activities.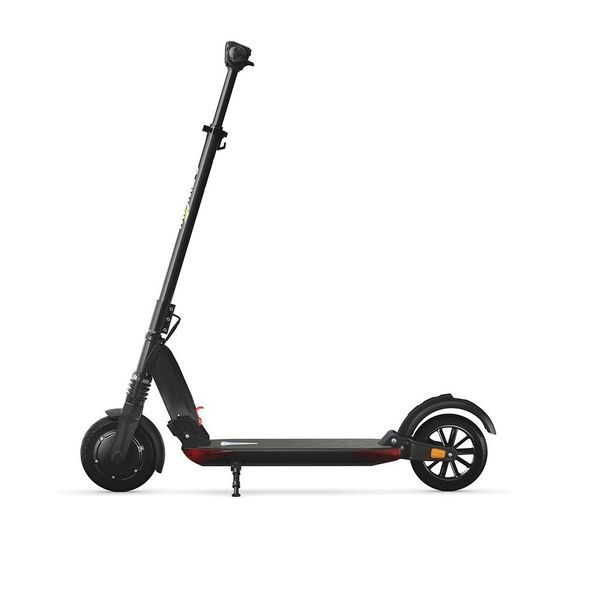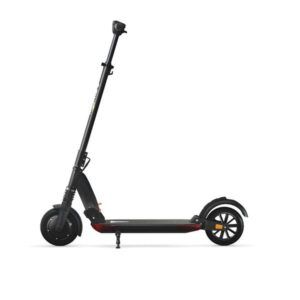 FRONT AND REAR SHOCK ABSORBER
The scooter comes equipped with front and rear shocks, to make riding on the city streets as comfortable as possible. Of course, you can avoid pot holes and rough roads to maximize the lifetime of your scooter, but you have to know that the E-TWOW scooters can handle adverse driving conditions.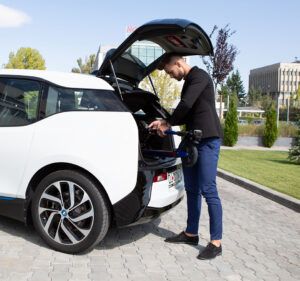 THE MOST PORTABLE SCOOTER
E-TWOW scooters have a 3-point folding system and they weigh less than 12 kg, so they take little space and can easily be carried anywhere.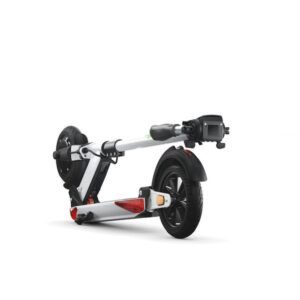 FAST 3 POINT FOLDING SYSTEM
One of the best parts of the E-TWOW scooters is their distinctive folding system. The scooters can be fully folded by simply clicking the folding lever, conveniently located above the scooter platform. Once it is folded, you can easily carry the scooter and store it anywhere you want, under your office desk or in the trunk of your car.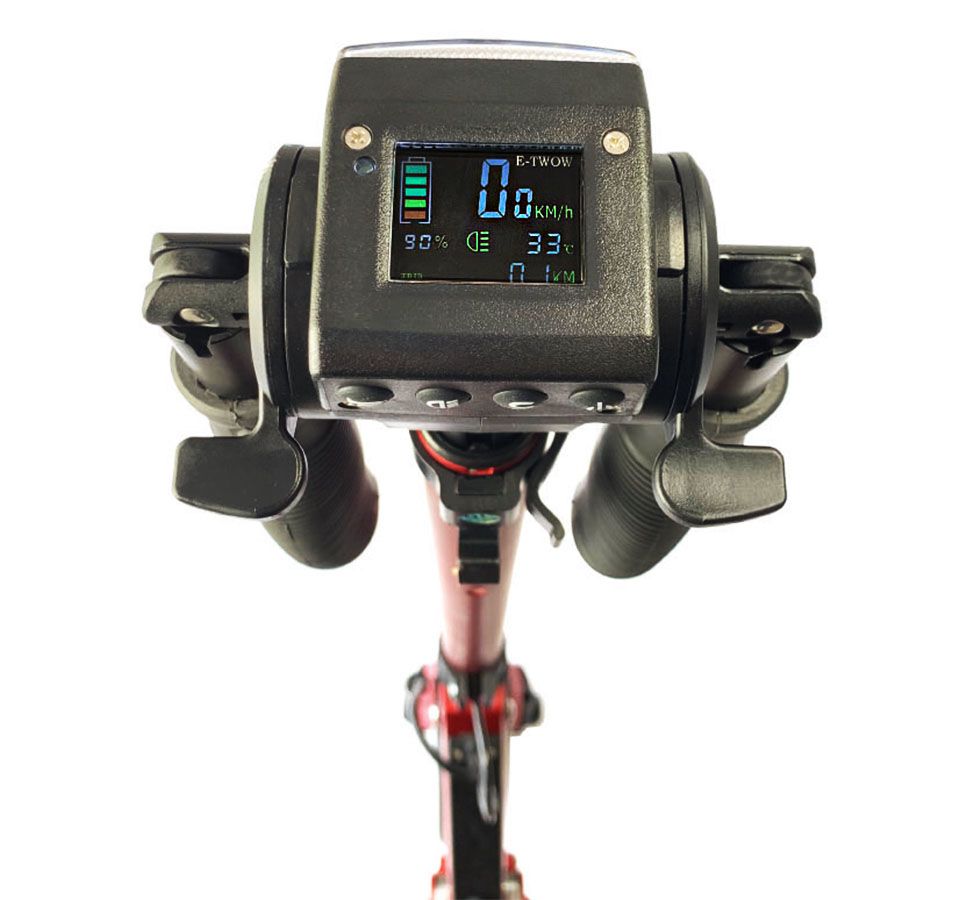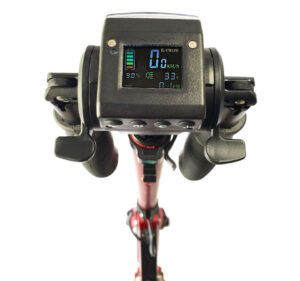 FULL COLOUR DISPLAY
Enjoy our brightened full colour led display which shows all of the scooter's important functions
The scooter comes equipped with an 30 x 26 mm LCD display window that will show you several types of status information, such as: odometer for the lifetime mileage of the scooter, as well as a trip meter and speedometer.
In addition, it lets you know the ambient temperature
BATTERY PERCENTAGE
SPEED
HEADLIGHT ICON
DISPLAYS THE TOTAL OR TRIP DISTANCE
TEMPERATURE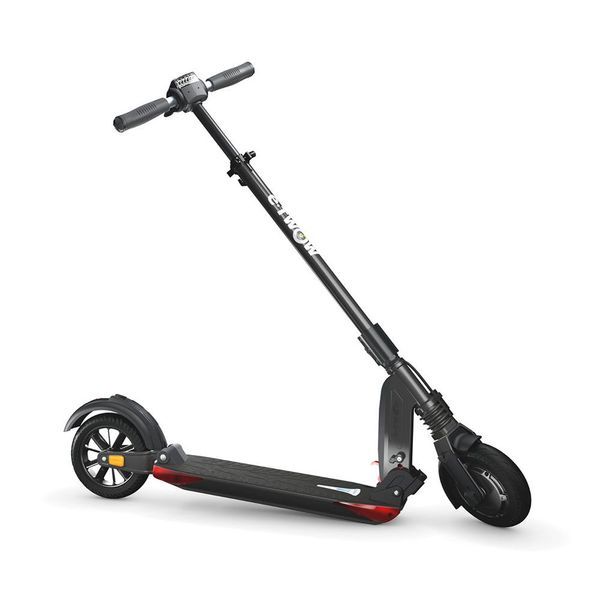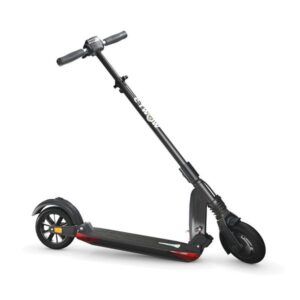 | | |
| --- | --- |
| Motor type | DC Bushless motor |
| Folding function | Fully foldable electric scooter (patented) – Height Adjustable + Handlebar Folding + Automatic Unfolding Body |
| Brake function | Regenerative brake for front wheel + Emergency brake for rear wheel |
| Shock absorber | Front shock absorber + Rear shock absorber |
| Cruise control | Maintains a constant speed without the need to press the acceleration handle |
| Zero start | For safety reasons, you can only accelerate the scooter after giving it a little push first |
| Horn | Piezo ceramic horn (electrical) |
| Display | Colour display |
| UBHI – Electronic display | UNIBLOCK HUMAN INTERFACE (patent) |
| Reflectors | Side mounted reflectors |
| Size | fold size: 980*330*150 mm | expand size: 980*1160*386 mm |
| Wheel size | 8″ |
| Important | It is illegal to ride electric scooters on public roads, pavements, or cycle paths. They are intended only for use on private land with the owner's permission. The scooter is designed for adults over the age of 18. Protective helmet is strongly recommended. |